Please complete and return China Poblana applications by September 1st. 
Directions: Click on the picture and a download window will appear. Save the document to your computer. Open the document and print.
Fill out the application and then mail or email it to us. You will also need to send us a copy of the participant's birth certificate. Tickets can be picked up personally at KDAP FM radio station between the hours of 2:00 - 5:00 pm.  Visit the "China Poblana" or "Contact Us" link for more information.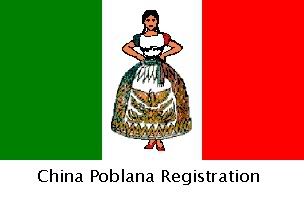 -------------------------------
Please complete and return Food/Vendor Booth Application by September 10th.
Please complete and return Parade application by September 11th.